Frequently Asked Questions
​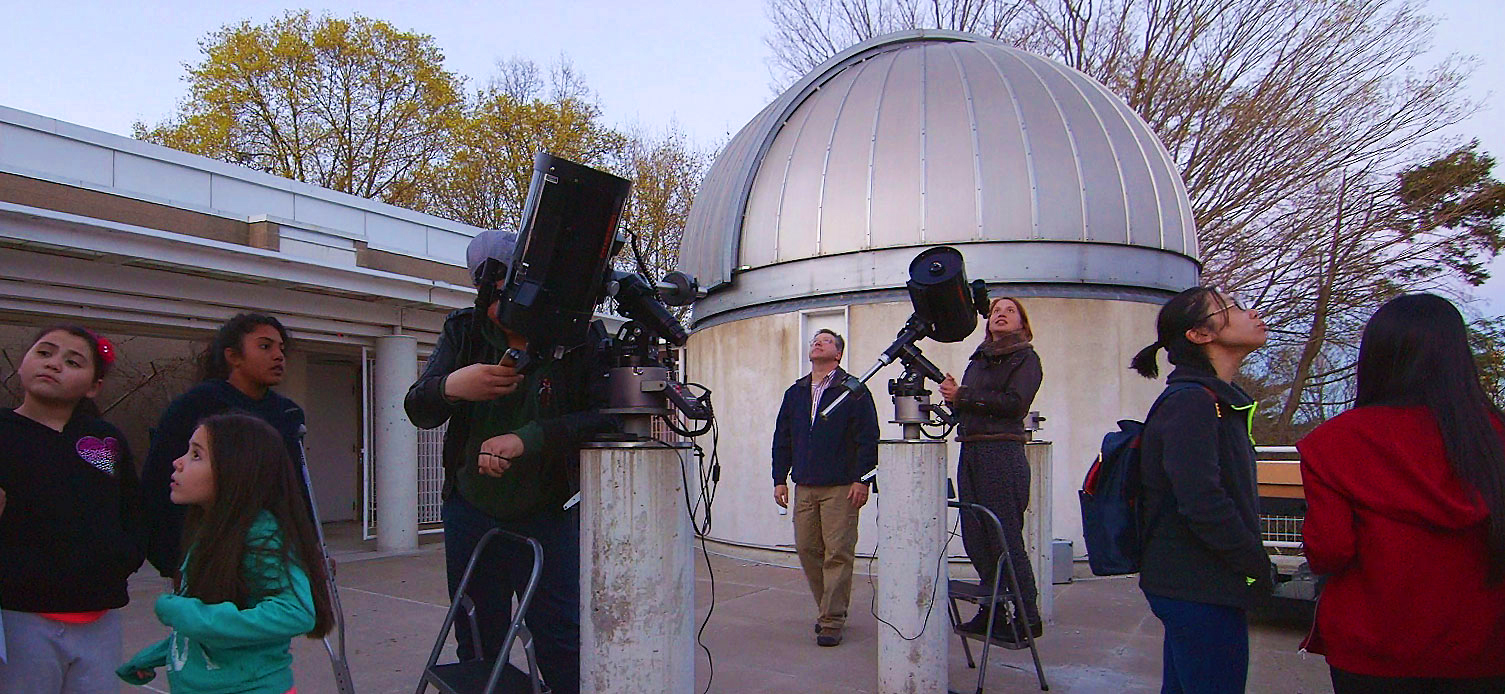 Will telescopes be set up tonight for public observing?

Check the LFOP Twitter Feed on Tuesday afternoon to see if the telescopes will be set up for viewing that night (someone will tweet it before 5pm).  If you see a lot of blue bars on the Clear Sky Chart, it will likely be clear enough for us to set up the telescopes at dusk.

Please do not visit the observatory on evenings other than Tuesday nights, as the facility is used for Yale astronomy classes and student research.

I heard there will be a blue moon (or some other celestial event) on such-and-such date.  Will the observatory have a special event for this?

We will post details about special events on our public events calendar.  There are a lot of astronomical events that get mentioned on the news that are not best observed at an observatory.  For example, annual meteor showers like the Perseids (August) and the Leonids (November) are best observed in a place where the sky is dark after midnight.  Looking through a telescope doesn't help you view a meteor shower. We are likely to have special events for lunar or solar eclipses, unusual conjunctions (like the last Transit of Venus), bright comets, etc..  In other words, we are likely to have a special event for celestial events that happen at a specific time and are best viewed through a telescope. Check out our galleries for photos of past events!

Can you teach me how to use my telescope?  Or suggest which telescope I should buy?

In general, we don't do one-on-one telescope training, but you are more than welcome to ask us questions about telescopes at our public night on Tuesdays. At some point in the future, we may do a general-interest class on how to use a telescope. In the meantime, you may want to try contacting a local amateur astronomy club, such as the Astronomical Society of New Haven, whose members know a lot about small telescopes.

If you are a member of the Yale community and you are interested in telescopes, you might consider signing up to audit Astronomy 155, a lab course for non-science majors in observational astronomy which uses the telescopes at LFOP for projects.

Can I bring my school group to the observatory or planetarium?

Yes! We have an active K-12 education program, and schools are welcome to schedule a visit for a small fee.  Contact Lisa Miller for details and to schedule a visit.

Can I reserve the planetarium for a special showing for my group (not a school)?  

Unfortunately, we cannot open the planetarium and present special shows for non-school groups, but we present two planetarium shows each week on Tuesday nights which are open to the public on a first come basis. 

Can I reserve the planetarium or observatory for a non-Yale private event?

We do not rent the facility for non-Yale private events. If you are a Yale Department who wishes to reserve the facility for a department related event, please contact Lisa Miller for more details.

I'm a Yale student or part of a Yale undergraduate group/college/class, can I/we visit or use the observatory or planetarium for a project?

For consideration, Please contact the Observatory Director, Dr. Michael Faison to discuss the details of your project. 

Do you have internships for high school or middle school students?

No, we do not have any positions that are appropriate for high school (or younger) students, but you are welcome to come to any of our public nights where you will learn a lot about astronomy by talking to the staff and volunteers here. Get you know us, and we might even be able to use your help as a volunteer in the future!