For School Groups
There are no known cases of the coronavirus disease 2019 (COVID-19) at Yale University, but as a precaution, the Leitner Family Observatory and Planetarium has cancelled all school groups and other events at LFOP through April 5, 2020. As we approach April 5, we will reassess the situation and communicate next steps. We will provide information sufficiently in advance of that date to allow for planning.
Leitner Family Observatory and Planetarium hosts school groups from across New Haven, and beyond. Our team of experienced and knowledgeable presenters provide a fun-filled educational experience for students in grades K-12.
The fee for a school group visit is $150 per planetarium show (max 50 students per show). These visits are offered on Friday mornings only, between 9am to 12pm.
To arrange a visit for a school, please complete our reservation request.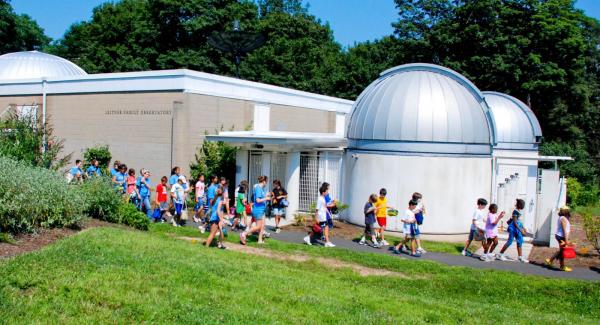 *Please note - LFOP is not available during summer months, as it is used for Yale Summer Program in Astrophysics (YSPA)